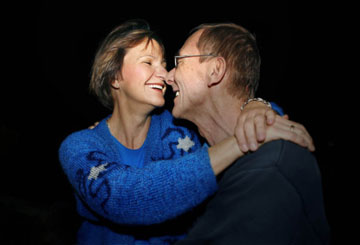 We are Kristina Dabrowska Haugsand and Amund Haugsand, we own and run the company Abilitor utveckling.
Kristina was certified by The Coaches Training Institute as a professional co-active coach (CPCC) in 2004, received her International Coach Federation credential Professional Certified Coach (PCC) in 2007. Her primary market niches are relationship and team coaching. Kristina holds an MBA from the Warszaw School of Economics (former SGPIS), Poland, and worked as an accountant prior to opening her personal coaching business.
Amund has accumulated 30 years of experience as a support engineer, international support manager, systems engineering consultant and vice president R&D. He has worked as product manager, trainer and troubleshooter focusing primarily on system workflow in the graphics industry. Amund is now using his skills as a web site develope and problem solver for companies and organizations. You can read more about our responsive web design activities here.
We are both very interested in personal development.
Our Clifton StrengthsFinder test results:
Kristina: Maximizer, Woo, Communication, Self Assurance, Activator;
Amund: Maximizer, Input, Ideation, Learner, Achiever.